I used to draw and paint, once upon a time. Even went to art school when I was a kid, and found out that watercolours was the only medium I had some amount of control on. Until of course, I discovered the joys of pen and ink and trying to imitate John Totleben's artwork.
After buying a scanner ( along with the computer I bought my parents the other day ), I spent some time scanning whatever of my samples I could find.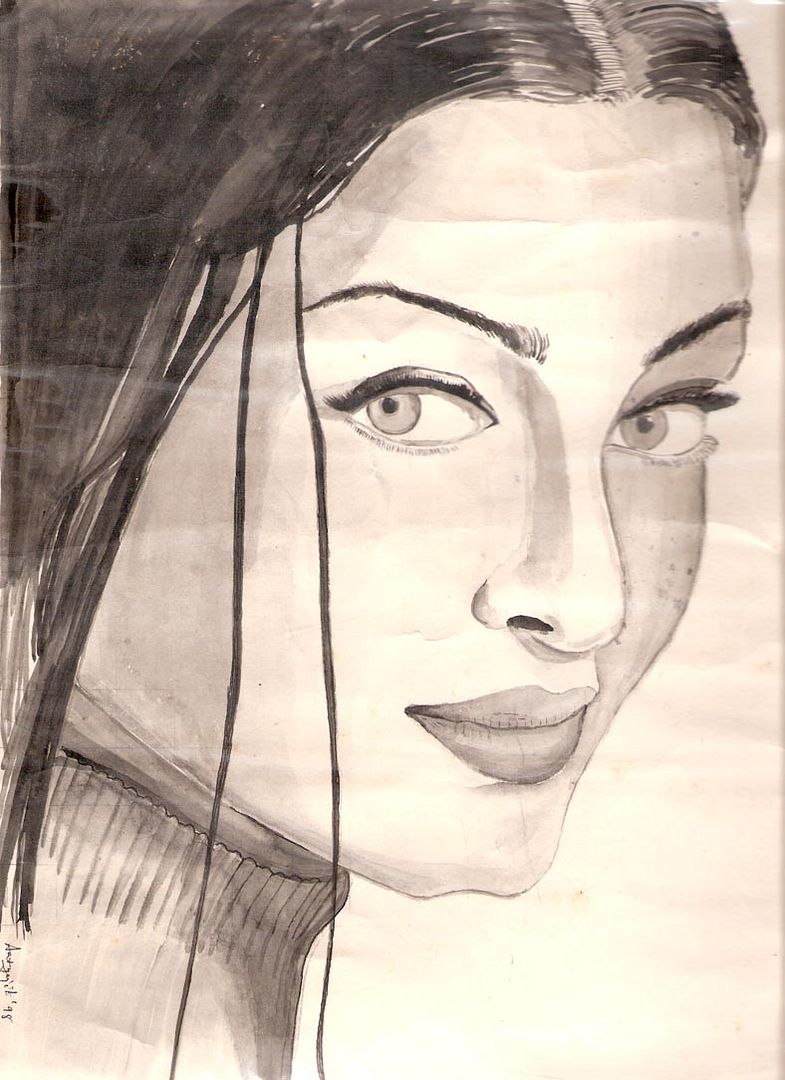 My attempt at doing an Aishwarya Rai painting. I was a cheapskate back then, and thought that instead of spending money on buying a poster, I would rather paint her. Oh fine, I was also an Aishwarya Rai fan, everyone was, back then. The end result looks like Aishwarya, but only if you squint hard enough and tilt your head a bit and…ah, you get what I mean.
Which reminds me, I watched Iruvar the other day.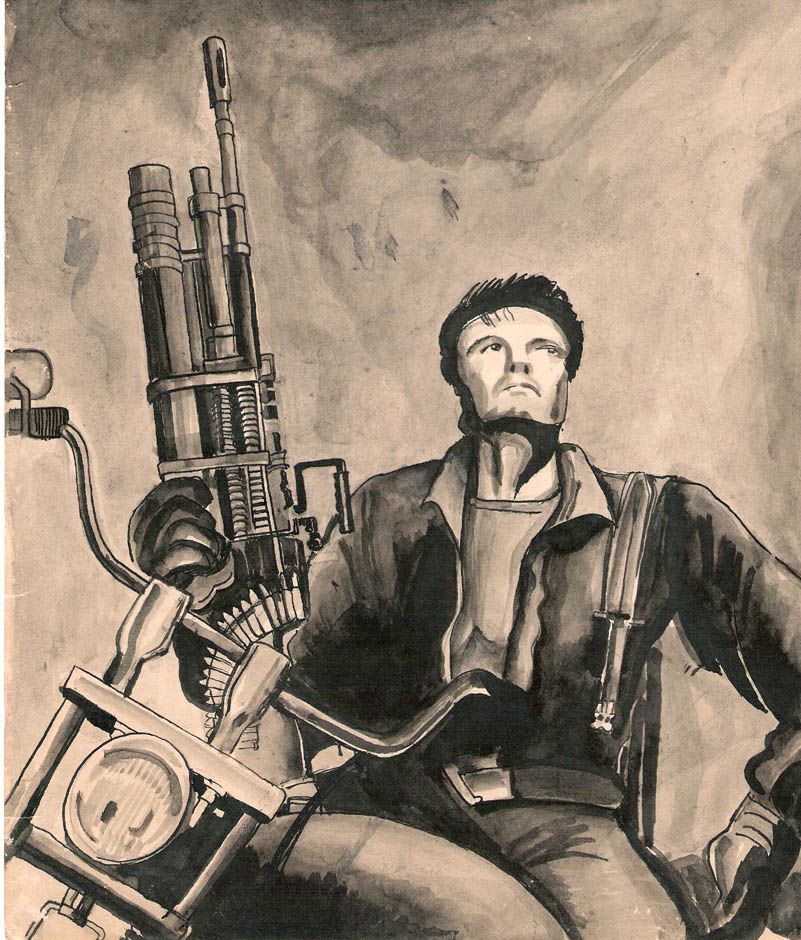 This was after seeing a poster for the Dolph Lundgren Punisher movie, which came out sometime in the eighties. The movie sucked, I realised later, but do you really think any fifteen-year old would hate a movie that had a gun this cool?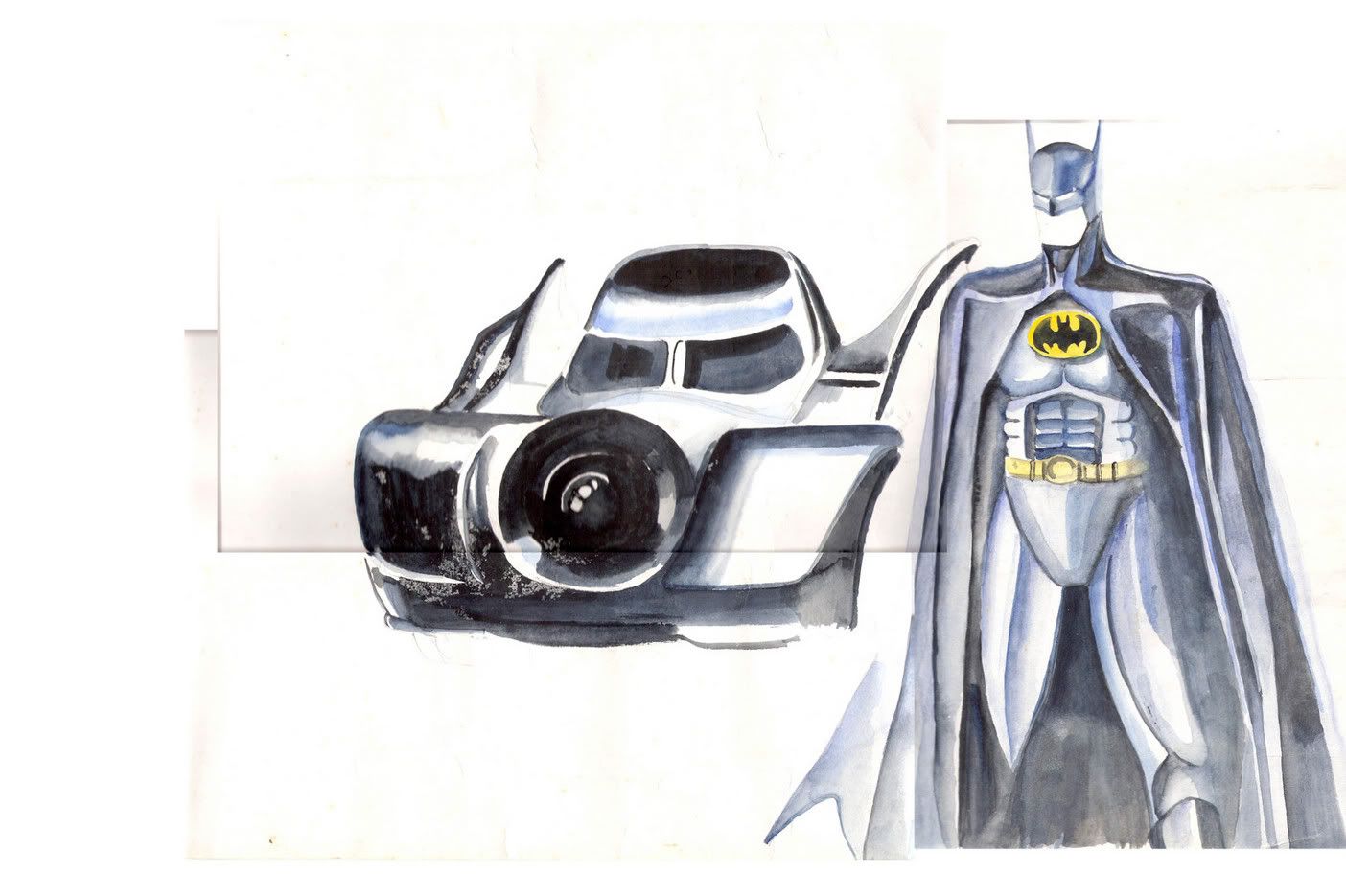 I used to draw Batman like mad. I drew Batman everywhere, on school notebooks, on backs of greeting cards, on brown paper, on the school blackboard when no one was around. But I saved the good ones for poster-sized paintings on chart paper. I did them and gave them to friends who hung them in their rooms ( or so I am told, for all I know they might have thrown them away as soon as they were out of sight) Just before leaving Guwahati, I decided to do a last Batman poster. I could never complete it, of course, and it's still there inside my cupboard – looks water damaged in parts, and uncoloured, too. I don't think I will ever finish it. You can see a lot of lines on this, that's because its huge and I had to scan the whole thing seperately, and then join all of them together.
I will respond to not-so-important mails, and all LJ comments after I get back to Hyderabad. Sorry about the quiz powerpoints not working, I was more than a little sleepy when uploading the files, and something must have gone kaboom.