The What: Hey, guess what! I am posting answers to a bunch of questions I asked seven years ago.
The What. The. Fuck: Yeah, I know. I have this bad habit of starting stuff and never finishing 'em. You know, like the rest of you fuckin' slobs.
The Why: Because someone left a comment, and I am too nice to let comments pass by unanswered.
The Really, Why: I don't know, man. Closure, I guess. Probably because the world is ending, one wants to wrap up unfinished business.
I thought about putting this up on Slideshare, but this was getting chatty and link-encrusted at the same time. So I figured there is no point in diverting traffic to a different site when I could just have fun in my own backyard.
Naveen is the Rahman regular on the flute/wind instruments. Who is the Rahman regular on the solo violin?
Answer
M Kalyan
Kalyan who had worked with A.R. Rahman's father R.K. Sekar, was also part of ARR's group right from his first film 'Roja.' "Rahman was a hard working boy. While working for other music directors, even during breaks, he would just stick to his keyboard and keep working on it. Highly matured even at that tender age, he was always a man of few words."
https://www.thehindu.com/entertainment/music/violinist-kalyanam-traces-his-musical-journey/article19464000.ece
Note: since going international, Rahman has used different violinists while touring, notably Ann Marie Calhoun, who he worked with during the making of Superheavy, with Mick Jagger, Damien Marley et al.
A very peculiar music sample is associated with Raghuvaran's character in Kaadhalan (Humse Hai Muqabla). The theme music of which other Rahman film begins with the same sound?
Answer
This is the sample I am talking about (the video should begin at t=39s).
And the other theme music is this one.
Note: Jesus, what a shitty piece of trivia to know, remember, and inflict on the world.
Which are the only Rahman songs that have been lip-synched on screen by
– Amrish Puri
– Kailash Kher
Answer
Amrish Puri – Chal Kheva Re Kheva from Doli Saja Ke Rakhna
Kailash Kher – Al Maddath Maula from Mangal Pandey: The Rising.
Both of the above, by the way, are relentlessly terrible songs, rendered even more so by their pedestrian videos. We can fight about that opinion, if you want.
Name the first Rahman film dubbed into Hindi to not have lyrics by PK Mishra/Mehboob.

For additional points, name lyricist.
Answer
This one falls in the category of "It depends".
The official answer would be Rajiv Menon's Sapnay, with lyrics by Javed Akhtar. Akhtar would also write the lyrics to Shankar's Jeans the very next year, and from then on there was no looking back, and PK Mishra completely fell by the wayside.
However, Akhtar had written lyrics for Priyadarshan's Kabhi Na Kabhi way back in 1994, with the film ultimately releasing in 1997.
But oops, there was also the matter of The Gentleman, released in 1994 in Hindi. Directed by Mahesh Bhatt with music composed by Anu Malik, except that three of the chart-busting songs were basically overdubs on the original ARR numbers from Shankar's Gentleman. The songs were 'Roop Suhana Lagtaa Hai', lyrics by Indeevar, 'Aashiqui Mein' and 'Chika Pika Rika', with lyrics by Rajan Khera.
The promotional poster for which Rahman album had the words – "Chinna Chinna Aasai, Grammy vaanga aasai"?
Answer
Mm yeah, trick question. It's a Rahman "album", not really a movie OST. This was Magnasound's reissue of Shubha's 1991 album "Set Me Free" in 1996, at the peak of Rahman-madness. Marketed as "AR Rahman's first international album", listening to it now is extreme cringe, with some redeeming moments. Ok, fine, I still feel 'Zombie', fine?
Before Sukhvindara Singh sang in Dil Se (1998) and became a Rahman Regular, he wrote the lyrics for song 1 and sang song 2, for two 1997 films. Name both songs and movies.
Answer
The lyrics were for the surprisingly rambunctious bhangra version of 'Daud', sung by Usha Uthup.
He sang for both the Tamil and Telugu versions of 'Lucky Lucky', from Ratchagan/Rakshakudu. Incidentally the film debut of Sushmita Sen. Yup, Sukhvindara Singh started his singing career with Rahman with a Tamil song.
The title of which song came from a Haj visit, where ARR heard a man selling water?
Answer
This is fairly easy if you know ARR apocrypha, or understand that May'i/Moy'i is Arabic for water. The song 'Mayya Mayya' from Guru featured as a Turkish cabaret song, sung by Egyptian/Canadian singer Maryem Tollar.
Rahman has often spoken of the influence of Peter Gabriel's Passion: The Last Temptation of Christ, and used the bassline of 'Of These, Hope' in Anbae Anbae (Jeans). In which Rahman OST would you hear a sample from Baba Maal's 'Call To Prayer' from Passion: Sources, the companion album to Passion?
Answer
This is 'Call to Prayer' by Baaba Maal.
And this is the theme song from 'One Two Ka Four'.
Also features Tuvan throat singing, African drums, and a Middle-eastern groove.
What is common to the soundtracks of Jeans, Bombay, Taal, Alaipayuthey and Thiruda Thiruda? Hmm, also Vande Mataram.
Answer
All of these soundtracks came in multiple versions, some with missing songs added in different releases, others with songs in CDs but not on the cassette.
The missing songs:
Jeans – 'Poonagayil Thimuthi' and 'Jeans theme'
Bombay – 'Malarodu Malarillai' and 'Idhu Innai Bhoomi'. Also, the second version of the album had Remo's chanting included in the Tamil version of 'Humma'.
Taal – 'Kya Dekh Rahe Ho Tum'
Alaipayuthey – 'Endendrum Punnagayi' and 'Mangalyam' were not in the original albums, but added after the movie came out
Thiruda Thiruda – title track, 'Aathukulla Ayira Meenu'
Vande Mataram – 'Musafir' and 'Masoom', released in the international version. 'Musafir' was essentially Otthagatha Kattikko (Roop Suhana Lagta Hai) remixed into English. Incidentally Rahman performed 'Masoom' at the Independence Day concert the night of 15th August 1997. Not seeing the song on the album made me the sole person to own a bootleg version of 'Masoom', which I had recorded on my walkman from my TV.
Name two (non-pop) male and female singers who have sung only one song for ARR.
Answer
Male: Kumar Sanu and Roopkumar Rathod. Bonus: Babul Supriyo and Nabarun Ghosh.
Nabarun Ghosh – Sun Le O Janam (Tu Hi Mera Dil)
Female: Parul Mishra, Sapna Mukherjee, Kavita Paudwal
This one is tough. Initially I thought Deena Chandradas qualified for 'Zehreela Pyaar' in Daud. However, he sang for the dubbed versions too, disqualifying him. Suresh Wadkar sang for Rangeela, imagine my surprise when I found out that he sang the Marathi version of the Roja title track.
Sowmya Raoh was a contender for the female singer – she sang for Godfather, but turns out she also sang a song in Guru. ('Shaouk Hai', which does not feature in the original release of the album, so that's another addition to the list above). So was Sandhya JK, P Susheela's daughter-in-law, who sang Poo Kodiyin in Iruvar, but also the Telugu version.
Danny Boyle recommended song Z for the end sequence of Slumdog Millionaire, but Rahman insisted on 'Jai Ho', wchich was originally composed for a situation in film X, where the director chose the song Y instead. ID X, Y and Z.
Answer
Z: 'Aaj Ki Raat', from
Don
–
The Chase Begins Again
X and Y – Yuvvraaj and 'Shaano Shaano'.
It's ok to throw up in your mouth a little, after that last song.
In an interview, ARR complained that this song X used a sample that crashed his software a record number of times (vague memory says 21). The sample was reused by artist Y as the opening song Z of an album released 2 years later. Incidentally, ARR worked with Y's lead guitarist around that time, so that might explain this. Once again, ID X, Y and Z.
Answer
Unfortunately this is one of those answers where you will have to take my word for it. This was from some Filmfare interview I read. ARR was moving away from hardware sequencers to software in 1997-98 and among the songs that he made for
Daud
, with Ramgopal Verma, this one kept crashing his software.
Sting's Brand New Day album had a song called 'A Thousand Years' that used the same drum sample in the beginning. Sting guitarist Dominic Miller worked with Rahman on the Vande Mataram album.
What was the first authorized remix of a Rahman track?
Who remixed it?

(Authorized: appeared on the official album)
Answer
This was Yak Bondy's remix of Chaiyya Chaiyya, called 'Thaiyya Thaiyya', that appeared on the Dil Se album, featuring lyrics by Tejpal Kaur. It's still a fascinating version of the chart-buster, where Bondy uses key elements of ARR's production to create a sparse, minimalist song where Sukhwinder's voice holds sway. Incidentally, on the Telugu dub of
Dil Se
, the main song is called Thaiyya Thaiyya while the remix is called Chaiyya Chaiyya. Go figure.
(this is based on the assumption that 'Missing' is not a remix of 'Revival' from Vande Mataram, but a different version altogether.
During the opening credit sequence of Rangeela, we hear the sounds of a Bombay street as the cast and production names roll. What do you hear when Rahman's name flashes on screen?
Answer
Muqabla Muqabla, lol. Don't take my word for it, go check the opening credits.
Which AR Rahman OST saw its CD release on a German label known for manufacturing Varese Sarabande releases for non-US markets?
Answer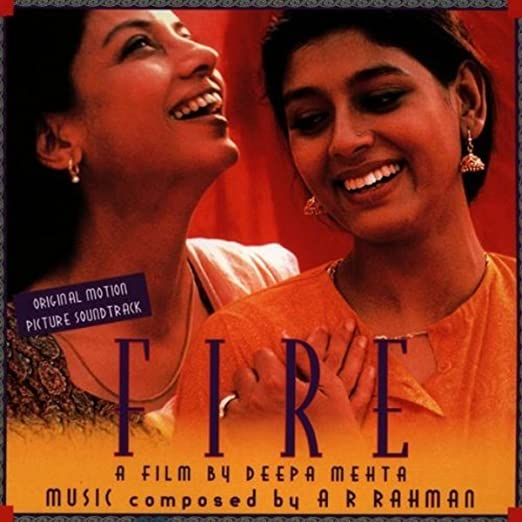 Easy: Which OST features Rahman and Himesh Reshammiya together?
Answer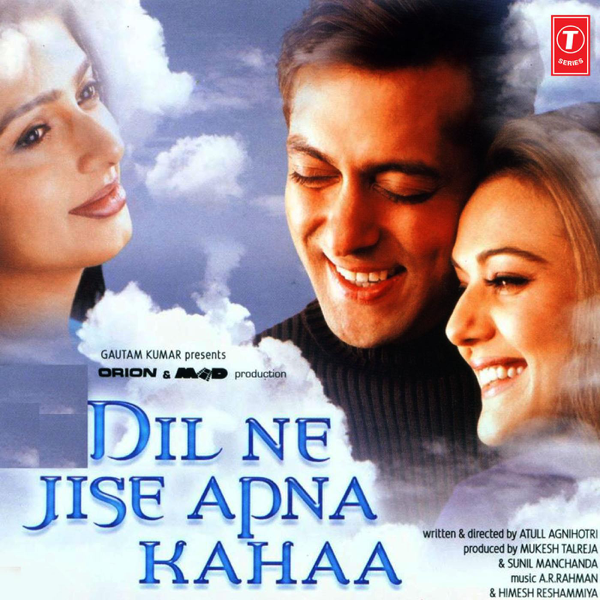 So, Bappi Lahiri claimed that the Hindi song B was a rip-off of his song A. A however bears more than a passing similarity to a 1974 number C. Strangely, the definitive site on Indian Music copycats mention that a Tamil song by ARR, D was inspired by C.
Identify A, B, C, D.
Answer
By Rahman's own admission (and a mention in one of his biographies), which album did he compose in the shortest period of time?
6 days, if I remember right.
And a damn fine album it is, too.
Answer
No citation again. Karuthamma, by Bharthiraja.
The name of which Rahman song translates to "The Chosen One"
Answer
So AR Rahman's scores, in addition to rocking my adolescence with their music, have also led to an education in Islam-related factoids, especially with the man's choice of song titles. Who would have thought that 'Kun Faya Kun' refers to the creation of all existence? Did anyone know that the word 'Fanaa' means 'annihilation of the self', before the song made an appearance in an ARR song?
So yeah, "the chosen one"? This song. Incidentally a track whose visuals can be interpreted as one of the greatest same-sex anthems ever made in Indian cinema.
"When we did (film) A, we had a song in the beginning and we used (song) B while shooting and editing. We went through HMV and asked for the rights to B and they quoted 1 crore rupees. We said "forget it", composed a new piece C and it came out fine. Much later, they asked us permission to use (song) D. We quoted exactly the same figure."
Who, talking about what?
Answer
Mani Ratnam is the "who". As for the what….
Ok everyone, in case you liked what you saw, please like, comment, and subscr…no. *Seppuku intensifies*