My music habits last year were … conventional.
Some graphical observations:
Some non-graphical observations:
10640 plays: an average of 200.75 songs per week and 10439.25 per year (thanks to Last.fm tools).
My 2011 folder (i.e all the music that I stumbled onto this year) comes to 20.6 GB. That's not counting saved Spotify playlists.
Definite skew towards electronic music. Ok, who am I kidding? It's all electronic music.
Female vocalists/songwriters/musicians dominate the list, like always.
Very less Indian Film Music. Only two albums make the cut, but just because I did not find most of the new releases adventurous enough. Entertaining, yes, but not adventurous.
I was introduced to a bunch of new artistes that I had not heard before, which made me very happy.
Most of the music last year was legal, and I also hit up a lot of concerts – 24 in all. Good times.
There was a definite Scandinavian bias to my listening, which got all the more obvious the second half of the year. This list does not reflect this, though.
The list below features  albums released in 2011, including two that are not officially out so far.
 tUnE-yArDs – W H O K I L L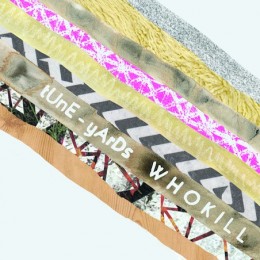 Merrill Garbus kicked my teeth in when I first heard her album this year, and later on went on to knock me half-dead when I saw her live. Whokill is pure aggression at times, whimsical vocal calisthenics at others, a mind-melting package of stunning originality. You won't find a single filler song on this album. Every track forced me to pay complete attention to what I was listening, and that is primarily what I look for in an artist – the ability to grab me by the scruff of my neck and not letting me budge for the duration of their album. I am hard to please. This album is harder to resist.
Oh Land – Oh Land
Too little, too late. I wish I knew of Nanna Øland Fabricius's music a little early this year. She came up in a chance conversation during a Feist concert, when a friend and I were talking about our musical tastes and I mentioned Bat For Lashes and Lykke Li. She was a little surprised that I hadn't heard of Oh Land, and once I checked out this album, I figured out why. An ethereal voice, and a musical sensibility that makes you think of moonlit nights and wide open spaces. Oh Land was making this album for me, I can tell.
Muchuu – On Beyond
I would sell my soul to this brother-sister duo if I could. They're immensely talented, Millie's vocals and lyrics shimmering and gliding over George's breathtaking arrangements. This is their second album, and I loved that the band stayed clear of repeating the formula of 2010's whimsical Adventure We Go. Their music reminds me of reading Enid Blyton novels in the winter sun, of finding magic in the shape of random rocks on the ground, of wanting to run away from school and spend the afternoon exploring. It's hard to categorize this band – the closest I can get to describing them is 'pure'. Pure magic.
James Blake – James Blake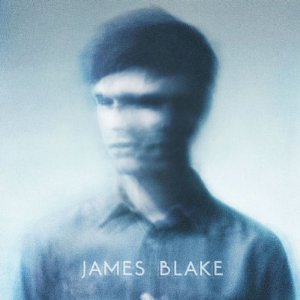 The first time I listened to James Blake, I nearly got arrested. I had bought new speakers – the splendiferous Audio Engine A5, and was..umm…test-driving them. At 11 PM in the night. My neighbors called the police, just when the epic build-up to 'The Wilhelm Scream' was on, and it is to Blake's credit that despite being scarred by this incident, I still adore this album. It's creepy and comforting at the same time.
Dev – The Night the Sun Came Up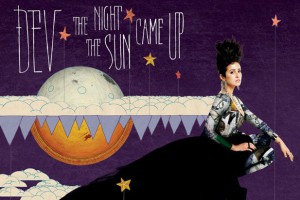 Before you dismiss Dev as another dance-floor-happy Lady Gaga-wannabe, I suggest you take a good look at yourself in the mirror. There's nothing wrong with being dance-floor-happy. Dev's music is catchy, sassy and with the right kind of crunchiness. Funnily, the album hasn't been released in the US yet, except for the singles 'Dancing in the Dark' and 'Bass Down Low', both of which kick maximum ass. But what surprises the most are the understated, low-key ones – 'Dancing Shoes', for example, and 'Shadows'. You have my complete attention, madam.
Justice – Audio,Video, Disco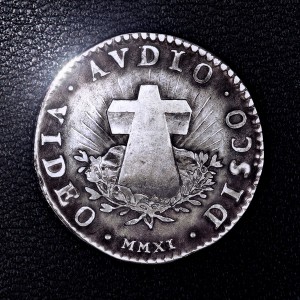 These guys made me wait a long while – I heard Cross in 2009, cruising through the mountains of Romania with a Finn. This album is like a demented electro-prog-rock mashup that is confused about its eighties-ish existence in a non-eighties world – and I do not mean this in a bad way at all. Robotic voices croon in falsetto ; phased synth leads play hide-and-seek with orchestral violins simmering with suppressed fury. And 'Canon', the highpoint of the album is an anthemic riff-fest that makes my heart pound just as madly as D.A.N.C.E did. This is how you live up to expectations.
Ram Sampath – Delhi Belly (OST)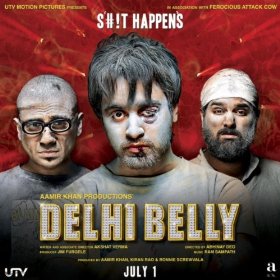 Sure, weaving a song around a sophomoric swear-word gets your attention, but it's the unpredictability of Delhi Belly that sucker-punched me. Laugh-out-loud funny, brash and dripping with wicked satire, Sampath's  musical chutzpah can easily induce nightmares in genre purists. And in the middle of all the attitude and oomph, there's 'Tere Sivaa', a tender little gem of a love song that makes me all warm and fuzzy. Now when's this guy's next release?
AR Rahman – Rock Star (OST)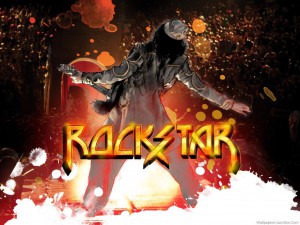 Every time I convince myself that Rahman is done with surprises, that his music is familiar enough for me to casually dismiss any new release, the man goes and proves me wrong with stunning aplomb. The soundtrack to Rock Star deserves a post in itself, and I have allowed sufficient time to pass, to distance myself from the emotional reaction and allow an objective, balanced look at the album. But my knees still go weak when 'Tum Ho' plays, and 'Phir Se Ud Chalaa' still makes me fly. Fuck. This. Album.
Trent Reznor/Atticus Ross – The Girl With the Dragon Tattoo (OST)
Reznor and Ross collaborated for the first time on the soundtrack of The Social Network, three years ago. They won an Oscar. While the two have been keeping busy (check out their side-project How to Destroy Angels), it took David Fincher to bring the two to film scoring again, and the three-hour long soundtrack was my work-soundtrack for most of December. Grim, dark, pulsating with tension, perfectly conveying the psychotic dread of snowy Swedish expanses, and the disturbed mindscape of our heroine.
Various Artistes – The Dewarists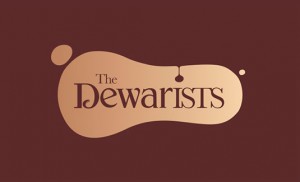 The Dewarists was an exciting concept in a year when every music channel in India seemed to discover the wonders of unplugged music. Most of them, like the rehash of Pakistan's Coke Studio Sessions, crashed and burned under the weight of their not-quite-and-yet-there Bollywood hangover. But this show combined the visual splendor of a travel show (throaty voiceover included) with unlikely musical collaborations and managed to do justice to its own concept. Imogen Heap with Pentagram front-man Vishal Dadlani, folk-rockers Indian Ocean with Silk Route's Mohit Chauhan, veteran rock bands Agnee and Parikrama collaborating with singer Shilpa Rao were some of the acts that showed the magic of good old-fashioned jam sessions, free of vacuous market-oriented pap.
Honorable Mentions: Lamb – 5,  Metronomy – The English Riviera, Cliff Martinez – Contagion OST, Bjork – Biophilia, Feist – Metals.