What really annoyed me after watcing Darna Zaroori Hai is the knowledge that RGV's scriptwriters are so starved of scary ideas. Between this movie and its precursor, there have been five storylines involving cars on lonely roads. Hey, I know lonely roads are scary, and I understand that you guys drive to Khandala every other weekend and it's a long frigging lonely drive, but get off it already. My point is, if you want to make a horror movie, you need to understand horror. Are you being scared by what you just wrote and translated to screen? I think you need to go out a little more, read a lot, watch a bit of Argento and Fulci and Hitchcock and Park Chan-Wook. And then maybe you will get out of this loser-level walk-up-behind-me-and-say-boo level of scriptwriting. And someone needs to take a jackhammer to Amar Mohile's keyboards, there, that's a horror story for you guys – loony music critic ends up with a jackhammer because the music had subliminal messages in it.
---
Sasi was here for all of half a day, and just because I was dying to share Blankets with someone, asked him to borrow it off me and read it in the next couple of days. I loved that book. Once upon a time, I totally hated reading autobiographies, but it's books like Blankets that renew my faith in the fact that people can talk about themselves without laying it on too thick. The book is beautiful, romantic without being cheesy, graceful without being highbrow, poetic without being inaccessible. One of the few books this year ( Yes, I know the year isn't even half-over yet, but I know that this statement is true, period) that I read in one sitting. And the artwork, oh my goodness, what I wouldn't do to get ONE PAGE of Craig Thompson's pencilled art. I had read that he was inspired not by other comic-book artists ( though there were definite Will Eisner influences on the storytelling style), but by post-Impressionist painters like Pissarro, Modigliani and Matisse, and his influences show themselves in flowing panels, full-page thoughtscapes that give me goose-pimples as I read the book.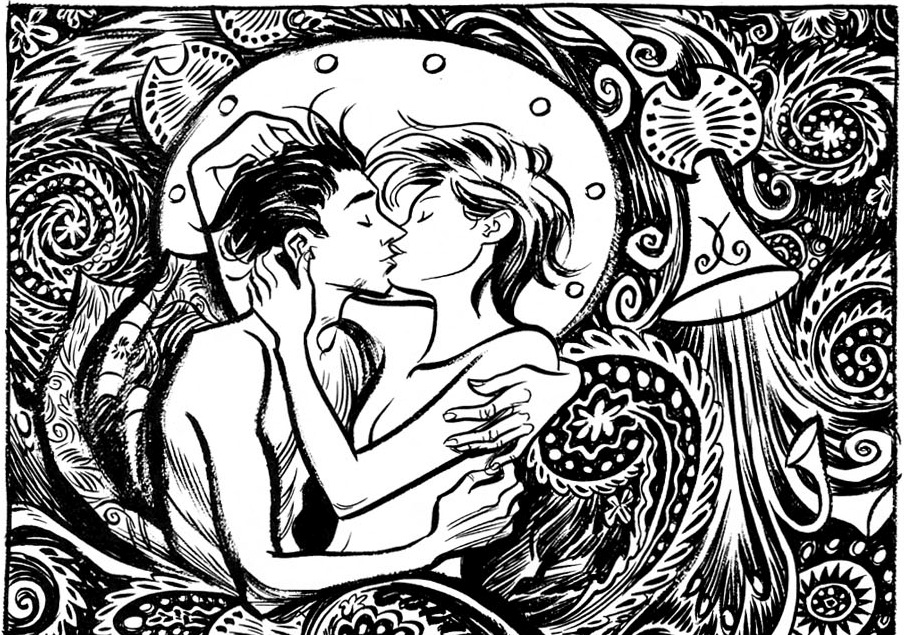 (So what is Blankets? It's a graphic novel, by this gentleman named Craig Thompson, an autobiographical retelling of his childhood, his relationship with his brother Phil, and his first love, a girl named Raina who he meets at Christian winter camp. He spends two weeks at Raina's place, and a greater part of the book deals with these two weeks and their repercussions on Craig's life. GRAAAH, I am bad at describing things like this, just go and read the Wikipedia entry already, huh?)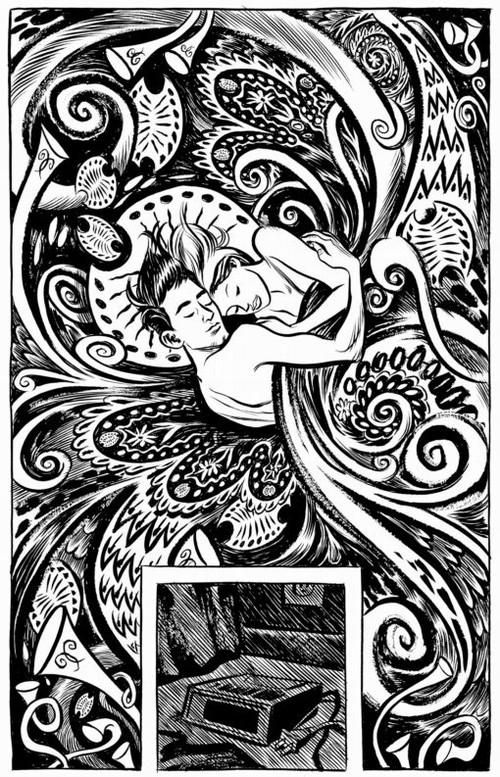 This would perhaps be the most beautiful book you won't read in your lifetime, if you are in India. The steep price-tag (29.95$) ensures that even if it's imported, the price will be high enough to dissuade people from buying it. Plus, yeah, no scanned versions available yet. It would be tough to scan this without destroying the book, it's 600 pages. So don't ask.
---
I made a mix-mp3 collection, again, part of the weekend project. I call it my Ultimate Though Slightly Biased Feel-Good AR Rahman Mix. Slightly biased because these aren't songs that have been dubbed (and hence not part of the "national consciousness", so no Bombay, Roja, Rangeela, Dil Se – you hear?) or are easily associated with ARR Hits package – these are the gems that lie in dormant brain-cells, songs that give me a high everytime I hear them because I have not been saturated by them at any point of time in my life. Each of them has a story, of course, and maybe someday I might get around to wearing off your collective ears with them, but for now, the songs will do. 14 tracks in one zip-file, meant to be listened to in the order in which they are arranged.
You can download the zip right here.