I have a problem. I have a problem with Cool Things That Would Look Great At Home Even Though They Cost An Arm and Leg. My usual excuse when I buy something like that is – "It's fine. If I want to, I can sell them and get my money back". Because let's face it, we are legion. There are lots of us willing to throw money at shiny things that are available only on the secondary market.
But there are rules. There has to be rules, otherwise there would be chaos and what can only kindly be called the Smaug Syndrome.
The first rule is: no 3-dimensional figures. Like ever. No toys, action figures, no cold-cast polyvinyl resin statues or statuettes, no life model decoys and 1:8 or 1:12 or 1:2 or even (shudder) 1:1 scale models. No. Nopity nope nope. Books, yes. Art, yes. Prints, a reluctant yes, but only under extreme duress.
But sometimes, just sometimes, the first rule comes perilously close to being broken. [ref]The one corollary to the First Rule is if I get something insanely cool for insanely cheap. Like a Hawkgirl figurine for 2$ at a sale, or a Darwyn Cooke Wonder Woman figure for a buck. Why wouldn't I? Despite all my flaws, I am still human. [/ref] [ref]The second corollary is if it glows in the dark and is hilarious beyond belief. That's why I got myself the Chew Chog figures, hyuk.[/ref]
Seeing preorders for Q Hayashida's Kaiman figure, from her un-freaking-believable manga Dorohedoro makes me want to forget all about restraint and self-control and all that jazz.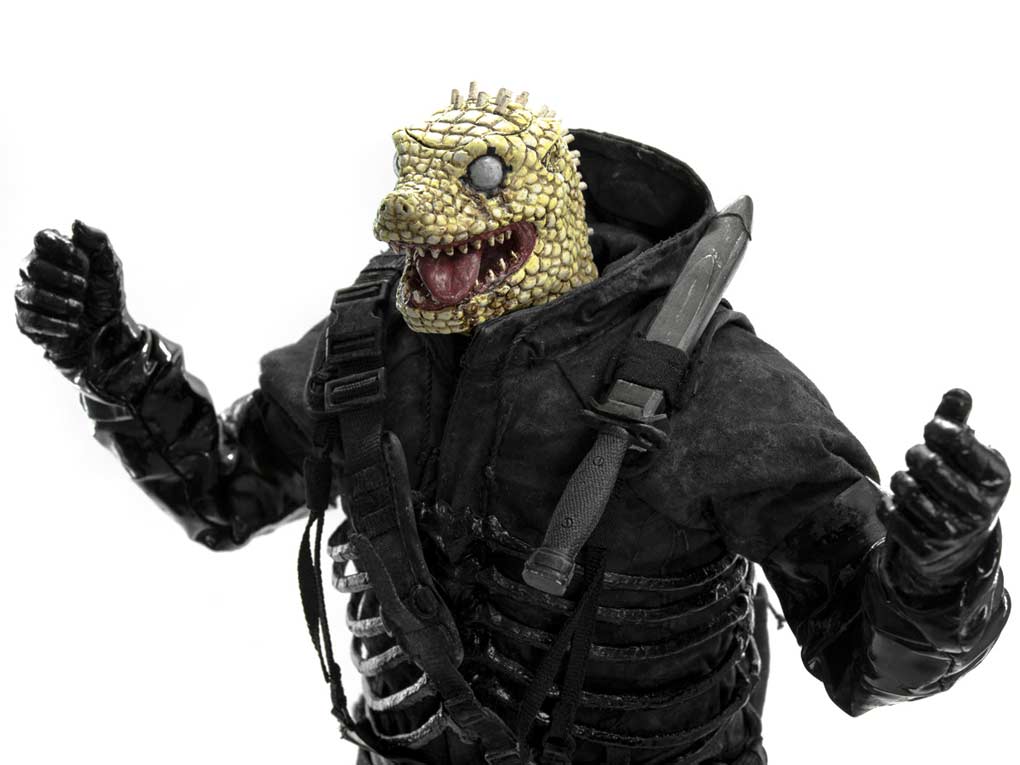 To be fair, there has been others this year. The Iron Giant figure that Mondo brought out. It helped that I had absolutely zero padding on my budget that month and the next thanks to a couple of cross-continental trips.
I suspect the next one will be Bryan O'Malley's Ramona Flowers figure, also from Mondo.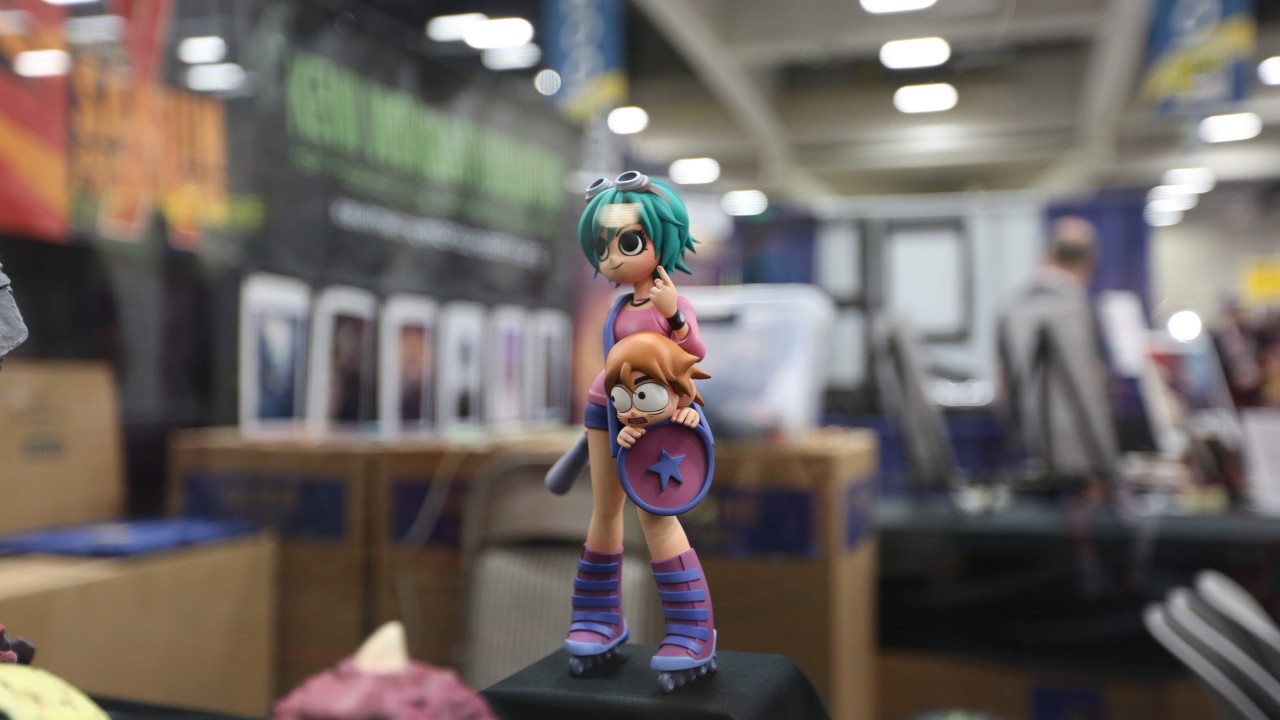 The capitalists are winning. This is not a good thing.