I upgraded my phone recently, so the phone adapter to the music system in my car no longer works. I am too cheap to spend 30$ to buy a new adapter (and too broke to buy a new car), so there was no alternative but to make use of the 6-CD changer that lies unused all this time. Well, except on road trips, when I take some backup discs along in case my phone runs out of battery, not an overly infrequent occurrence with the older model. I don't buy too many CDs nowadays. Who does, really? Spotify satisfies nearly every musical itch and then some. T-mobile, bless their soul, does not charge for streaming music, so it's no longer necessary to keep everything cached offline, eating up precious phone drive-space. But the biggest problem I have with playing CDs is that scrobbling comes to a standstill. And believe me, I love my scrobbling.
So there are six CDs in my car now. And this is a post about what they are.
Disc 1: Sylvan Esso – their self-titled album.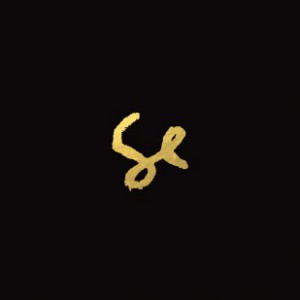 I heard this band when they opened for the Tune-yards in May this year, at the Fonda theater. (That concert, FYI, resulted in me being hearing-impaired for the better part of two days, a scary but well-deserved situation because I braved a cold to go attend it. )
Everybody I talk to thinks Sylvan Esso is a person, but apparently the name comes from an Assassin's Creed character. The band is vocalist Amelia Meath and producer/knob-twiddler Nick Sanborn, and the two came together from different ends of the musical spectrum. Meath was an indie folk artist who was part of a 3-member band called Mountain Man (who sound exactly like you think they would) and also part of Feist's backing band during her Metals tour. Nick Sanborn was bassist for alt-rock band Megafaun and occasional DJ/producer operating under the name Made for Oak. What gets me about them, other than the lovely way the vocals, lyrics and the music mesh to create their unique sound, is the relentless energy both of them brought in their live performance. Hard to explain that about from a lady with a mic and a guy hunched behind a table full of audio gear, but that is why live shows kick ass. You see the way the two of them are into the music, and that elevates the songs from ear-friendly pop candy to something primal. To get an idea of what I mean, check out this live version of 'Wolf', one of my top three songs in the album.
[youtube]https://www.youtube.com/watch?v=PSXPvY8og-g[/youtube]
I tend to enjoy this album at two levels. There are times when the energy of the songs carries me along on weekday mornings, bringing an extra bounce to my step as I park the car and walk into the office. Other times, I focus on the words – contemplative, thought-provoking and deep – and they bring me peace. Yes, it's that kind of an album.
Between the time I first heard them and now, Sylvan Esso seems to have exploded into the mainstream scene, with lots of airplay, an appearance on Jimmy Fallon, and a bunch of sold-out headlining concerts around the country. They totally deserve it.
Disc 2: Oh Land – Wish Bone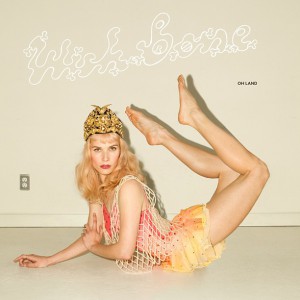 I have talked about Oh Land before, and when I heard tidings of her new album last year, it made me giddy with delight. After I heard the album, of course, I may or may not have had a seizure, from the different ways in which Ms Fabricious' music hit my pleasure centers. The production on the album is top-notch, and every song is a gem. From the percussion-driven guitar and synth riffs of 'Bird in an Aeroplane' to the harp-and-choir-backed '3 Chances' ; from the quirky near-dissonance of 'Boxer' to the joyous feel-good chorus of 'Cherry on Top'; the foot-tapping 'woo hoo's in 'Pyromaniac' to Wish Bone covers a wide range of emotions, musically and lyrically. ( The most memorable lines, to me, appear in '3 Chances' – "If kittens all got 9 lives/and zombies resurrected/could it be with you and me/the pattern's neverending").
Sure, I realize that my repeated playing of this CD brings even the tail-end tracks into my ambit. (the term 'B-side' should be officially retired from any music discussion, I find it somewhat demeaning. The unfortunate placement of a song in a sequential list should not lead to the implication that it is inferior to the first few members of that list) There is one called 'Green Card' towards the end of the album, co-written by Sia Furler, which could take on lead singles of other, lesser artistes head-on. Fitting that the album comes to end with 'Love You Better' and 'First to Say Goodnight', two of my favorite songs.
Disc 3: Suzanne Vega – Close-Up Vol 1: Love Songs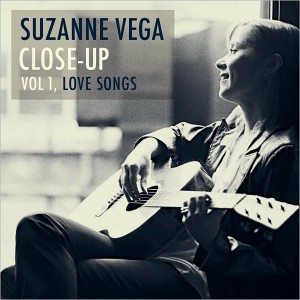 I love Suzanne Vega. If you have a soul, you do too. She makes music that refuses to be associated with a genre or a moment in time, or be affected by musical trends and styles – much like herself. The Close-up series of albums is her attempt to rerecord her older songs in stripped-down versions, with minimal instruments and  studio theatrics. She also grouped them by theme, the other three volumes being 'People and Places', 'Songs of Family' and 'State of Being'. I bought 'Love Songs' because hey – love songs! But really, it was because of 'Caramel'. Listening to this version was as much a shock as hearing it for the first time – it's just her voice and a single acoustic guitar, quite a difference from the bossa-nova trappings of the original. Time has passed since then, and right now, I feel like if the original version of 'Caramel' is a first-date song, seductive and thrilling, this interpretation is the song you would want to play when the two of you are watching the sun go down on a beach, twenty years later.
The songs in this album, sadly, have replaced the originals in my head. When I go back to Retrospective, the 2-CD set that pal Chandru gave me a long, long time ago, and which got me hooked to Ms Vega, I find the reverb and the beats somewhat over-bearing, the orchestral effects that drew me to the music seem really out of place. Close-up puts the focus squarely on her voice and the words, and it works so well. 'Stocking' gives me a boner every single time I hear it (and it makes me want to clap along when she says 'Oh yeah'). I smile to the words of 'If You Were In My Movie', and I try very hard not drive off the road while bopping along to  '(I Will Never Be) Your Maggie May'. I have managed well so far, I guess.
(1000+ words, so the next three CDs will be in a future post. They are sort of connected, so it makes sense. Sorta.)